Singapore's #1 established home tuition agency
Over 55,000 active tuition teachers with PhD, Master's, Bachelor's, or MOE teachers for the subject you want tuition in.
Parents, MOE teachers, and students trust us to deliver improved grades. Fast.
Tutors Singapore is an experienced, committed and responsible tutor agent.
We take your education and academic success seriously.

Exam questions these days are usually set quite differently from the syllabus. It is also getting more and more difficult to answer the application questions
Singapore's best tuition agency has 55,000+ experienced & qualified tutors who specialize in the following:
PSLE Tuition
Primary School Tuition
GCE O Level Tuition
Secondary School Tuition
Integrated Programme
GCE A Level Tuition

Junior College Tuition
H1 Level Tuition
H2 Level Tuition
H3 Level Tuition
International Baccalaureate Tuition 

Jasmine Lee – MSc, Biomedical Sciences (University of Bristol)
Chief Learning Officer, Tutors Singapore
Experienced private tutors in Singapore
Primary 1 private tuition
Primary 2 private tuition
Primary 3 private tuition
Primary 4 private tuition
Primary 5 private tuition
Primary 6 private tuition
PSLE private tuition
Secondary 1 private tuition
Secondary 2 private tuition
Secondary 3 private tuition
Secondary 4 private tuition
GCE O Level private tuition
Junior College JC1 private tuition
Junior College JC2 private tuition
JC tuition
GCE A Level tuition
International Baccalaureate IB tuition Singapore
Integrated Programme IP tuition
Polytechnic modules private tuition
University modules private tuition
Online tuition
Face-to-face/In-person private tuition

Hire The Best 1 to 1 Home Tuition Teacher
- Request now, score higher grades sooner
- Receive profiles of good experienced tutors within 6 hours
- Qualified, committed & professional tuition teachers. Best reviews
- Singapore's biggest database of 55,000+ private tutors
- MOE teachers, graduated/undergraduate tutors with Bachelor's, Master's PhD in the subject they teach
- Results guaranteed

Private Tuition Singapore Tutors: Please ensure that you have registered at: https://tutors-singapore.com/tuition-assignments-best-highest-hourly-rates/
We are not able to accept any tutor registrations through this Hire Tutors form. Thank you. 
Why we are the #1 Home Tuition Agency in Singapore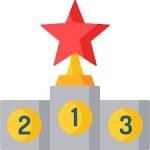 Largest active tutor database in Singapore, to suit your requests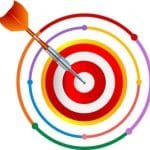 Tutor profiles within 6 hours
Fast, responsive customer service from our friendly tuition coordinators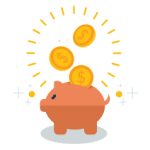 Service and best tuition rates
$0 agency fees involved, at the most reasonable tuition rates in town
Qualified tuition teachers
Our strict shortlisting process ensures only the top list of tutors make it to you, guaranteed!
Over 55,000 active tuition teachers with PhD, Master's, Bachelor's, or MOE teachers for the subject you want tuition in.
Home Tuition In Singapore. Choose from 55,000+ qualified & experienced 1-to-1 tutors
1. Clarify all questions and confusing content
2. Learn at your own pace
3. 1-to-1 attention by professional tutors
4. Customized notes and materials
5. Exam strategies and tips
6. Score well for exams
7. Submit your homework on time
8. Less stress, more fun
9. Savings in travelling time and cost
10 Learn in a comfortable environment at home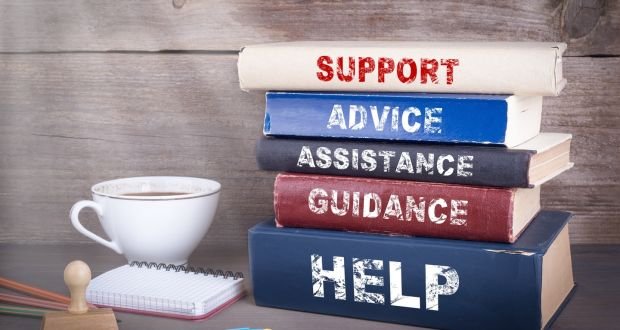 Achieve academic success this year, by hiring the right tutor for your learning needs
The benefits of private tuition by Tutors Singapore
Proven results
Each of our recommended tutors have successful abilities to improve students' results in a short time.
Achieve fast progress toward your grade targets. Starting today
Our students receive professional and competent guidance, with relevant answers that demonstrate how concepts within the latest MOE syllabus are tested and problems are presented.
Our tutors provide practical advice and tips that help students understand each concept in the shortest time and in the clearest way.

Committed star tutors
We provide only professional tutors. No frequent class cancellation or absence. Dedicated to deliver.
Find experienced tutors within 6 hours
Extensive database of over 55,000 MOE teachers, tutors with Bachelor's, Master's, or PhD. Start tuition tomorrow!
Latest MOE syllabus
Our team is thoroughly familiar with the newest changes in the MOE curriculum, and with the current exam requirements. Only the best home tuition teachers will be recommended to you.
All subjects and all levels
We have accomplished house tutors for English, Maths, Science, Chinese, General Paper, Physics, Economics, History, Biology, Geography, Social Studies, Malay, Literature, Chemistry, Tamil, Accounting etc for home tuition at primary school, secondary school and junior college levels.
Contact us now, as the pace of the curriculum is fast.
The longer you wait, the more you miss your chance to get a distinction!
Jia Mun's cousins were all doing very well in their exams. She studies hard, but the results are not consistent and often disappointing. Mr Lim is very patient and encourages Jia Mun by alternating simple with advanced questions to practice on. Jia Mun has been getting A's 3 times in a row. We are very relieved.
Economics and General Paper were new to me. Both my tuition teachers have Master's in Econs and in English. I depend on them as my sources of reliable information. They encourage me to analyze the questions in various ways, because that helps me to arrive at the better ways to strategize and answer tricky questions. Even if the topic looks "easy" or "obvious" at first glance, it is possible to give the wrong answers.
Stanley was a bit stressed before taking his PSLE. His P3 and P4 Maths are OK, but we needed him to get AL1 or AL2 in order to have a better chance to get into the school he wants. Ms Goh taught him since the beginning of P5. Stanley got an AL1, and was accepted into the Integrated Programme. His close friends were also accepted into the same IP school. We are so thankful.
My husband and I work long hours. We also don't know what is covered in the latest syllabus. Ms Rosmawati is a former MOE teacher and is very updated and familiar with the new exam requirements. She has been teaching Ibrahim for the past 3 years and he is very happy that he is doing well in school.
Tuition in Singapore rate. Affordable home tuition by Tutors Singapore
Our private tuition rates are constantly updated in real-time, and are based on rates quoted by good home tutors in Singapore.
These market rates are derived from 39,000+ monthly tuition assignment applications from our pool of 55,000+ active home tutors
Many tutors - All with 2 to 30+ years of private tuition experience
MASTER'S/PHD/MOE TEACHERS
Private tuition in Singapore
Singapore Tutor Assignments - Choose from over 100+ new daily tutor jobs
Largest team of online tutors in Singapore
Tutors Singapore is SG's largest tutor agent
Tuition Assignments Form for private home tuition
Best in-person private tutor rates Singapore
Singapore online tutors, face to face tuition (preferred by parents and students), full-time/part-time tutoring jobs
Parents, MOE teachers, and students trust us to deliver improved grades. Fast.
Tutors Singapore is an experienced, committed and responsible tutor agent.
We take your education and academic success seriously.