The Best International Baccalaureate Tuition in Singapore
We have 5,900+ experienced & qualified tutors who specialize in only International Baccalaureate Home Tuition for the following:
International Baccalaureate Primary Years Program (PYP) Tuition – Language Arts, Core Mathematics / Math Enrichment, Mandarin, Social Studies, Science, Critical Thinking / Reasoning / Problem-Solving Methods. Presentation Skills

International Baccalaureate Middle School (MYP) Tuition – Language and Literature (English), Mathematics, Science, Individuals And Societies, Language Acquisition, Inquiry Units Based on Global Contexts And Concepts, Criteria-Based Assessments

International Baccalaureate Diploma Programme Tuition – English, Literature, Science, Biology, Chemistry, Physics, Mathematics, Chinese, Malay, Tamil, Foreign Language, Individuals And Societies, Theory Of Knowledge Or Global Perspectives, Economics, History, Geography
Exam paper questions these days are usually set quite differently from the syllabus, so direct application learnt from concepts in textbooks is not enough
Free International Baccalaureate Tutor Matching
Hire The Best 1 to 1 International Baccalaureate Tuition Teacher
- Request Now, Score Higher Grades Sooner
- Receive A Good List Of Experienced Tutor Profiles ASAP
- Qualified, Committed & Professional Tuition Teachers, Best Reviews
- Singapore's Biggest Database Of 55,000+ Tuition Teachers - MOE Teachers, Graduated/Undergraduate Tutors with Bachelor's, Master's, PhD In The Subject They Teach
- Results Guaranteed
International Baccalaureate Tuition Singapore
What To Expect From Tutors Singapore's International Baccalaureate Tuition Teachers
Pick Your Ideal Tutor From Our Database of 5,900+ Experienced International Baccalaureate Tutors
Latest Syllabus And Newest Exam Requirements
Proven Methods To Scoring Well For Each Component Of International Baccalaureate Subjects
Develop Sharp Analytical Skills. Learn Tried And Tested Essential Methods To Think Deeply And Produce Concise, Relevant, And Accurate Answers To Vital Interlinking Elements Throughout The IB Syllabus
1 to 1 International Baccalaureate Home Tuition Lessons = Devoted Focus And Attention From Your Dedicated Tutor 
Fun And Engaging Tuition Lessons That Motivate Students To Learn "Boring" Subjects
Get Clear, Step By Step Explanations Of Concepts For International Baccalaureate Subjects. Master Difficult Content From Every Chapter. No More Homework Frustrations
Learn From International Baccalaureate Tutors In The Comfort, Convenience, And Safety of Your Own Home
Practice Expert Techniques For Responding To Structured And Application Questions. Gain More Marks, Faster 
AFFORDABLE TUITION RATES - INTERNATIONAL BACCALAUREATE TUITION
Home Tuition Rates Singapore
Our home tuition rates are constantly updated in real-time, and are based on rates quoted by good home tutors in Singapore. These market rates are derived from 39,000+ monthly tuition assignment applications from our pool of 55,000+ active home tutors
Tutors With 2 to 30+ Years of Private Tuition Experience
Master's/PhD/MOE Teachers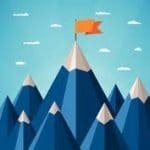 Challenges Faced By International Baccalaureate Students In Singapore
Challenges Faced By POA Students in Singapore
>  The International Baccalaureate Diploma Programme is a rigorous, two-year program that is acknowledged and respected by thousands of universities worldwide
 >  The IB is valued for its holistic curriculum and strong focus on independent learning and thinking for university studies, the workplace and the all-round development of young people for a fulfilling life
> The International Baccalaureate Diploma Programme helps students to achieve academic excellence, and to gain an enriching transformative educational experience that will allow them to become true global citizens
 >  Some students feel the stress and frustration of being in a highly-competitive and fast-paced IBDP environment, where expectations of them are different from the academic priorities they were previously accustomed to in the local MOE primary school curriculum
> They have difficulty with the diverse and extensive academic writing requirements of the Extended Essay, and are not fully prepared for the demands placed on them for Theory Of Knowledge. They might require additional guidance for their school's Internal Assessments
> The volume, breadth and depth of content for the advanced IB subjects poses a challenge for students to understand, remember and memorize the concepts that are required for exams
> The challenges of the IB curriculum include difficulty in recognizing the skills and techniques that will help students to excel in their projects and exams. They have difficulty in applying Mathematical and Scientific concepts. Students might also struggle with their abilities to creatively and analytically write, present, and speak 
Benefits of Engaging a Reliable International Baccalaureate Home Tuition Teacher
EFFECTIVE INTERNATIONAL BACCALAUREATE TUITION
Languages

International Baccalaureate English / Literature Topics
The exploration of our conceptions, interpretations and experiences of the world, while encouraging independent, critical and clear thinking. Form a perceptive approach to the understanding and interpretation of a variety of literary works through Unseen, Comparative Essay and Individual Oral, where global issues will be engaged across texts.
IB students will be capable critics and savvy consumers of the role of language(s) in our lives. One area of focus is the construction of the meaning of texts, and how meaning – whether personal, social or political – is produced in a language.
The other key aspect is the interplay between context, producer, text and consumer – and the manner in which these interact to create meaning.
Students will learn critical reading and textual analysis of literary works. Texts studied include poetry, drama, short stories, and novels. Students are required to demonstrate mastery of the analysis techniques for poetry and drama works, comment on the writing and expression techniques used, and have a thorough understanding of the text types and terminologies. IB students also need to display up to date cultural knowledge, decode the expression techniques and cross-cultural meanings behind the text and images, and make use of their creativity to express how they understand the nature of society.
Mathematics
Sciences
Humanities
CONSISTENT IMPROVEMENT - INTERNATIONAL BACCALAUREATE TUITION
Important Skills Taught By Tutors Singapore's International Baccalaureate Tuition Teachers
Understand Content From Every Difficult Chapter
Accurate Application Of Concepts
Clear And Sequential Workings To Arrive At The Most Appropriate Answers
Correct Interpretation Of Tricky Questions
Effectively Memorise Theories & Terminology
Precise Use Of Terminology To Answer Exam Questions
Using The Right Formulas & Laws. Applying Knowledge In Real-World Contexts
Concise & Well-Organized Arguments
Answering Techniques To Handle All Types Of Unconventional & Unexpected Questions
Case Study Analysis Techniques
Meticulous Double Checking Your Answers & Calculations. Efficient Time Management
No More Careless Mistakes
I want Beatrice to have a balanced lifestyle during her teen years, so that she is able to explore what interests her, while still doing well in school. We hired Tammy, Ms Ong and Mr Goh. They helped Beatrice get 7's, and she is now able to take the course that she has always wanted, at a good university.
The way that IB subjects are taught was not what I expected. I am probably still more suited to how Express stream students learn the content, but I have been making friends at school, so I don't want to explore going back to Express stream schools. I am making my best effort together with Ms Margaret and Mr Gan, whose lessons in Maths and Chemistry are very helpful in helping me score above 4's. I think I should be able to do much better once I get properly adjusted.
From primary school, I have been gifted in the Arts. My Sciences were a bit of a problem. I scored 3's and 4's, and my parents got very worried. I was worried too, because my classmates were doing much better than me. Mr Lim and Charles are very helpful. They know how to clearly explain difficult content to me, and they help me to analyze the best ways to approach the questions and my projects. I am happy with the 5's and 6's because they really stretched my abilities and interest in the Sciences.
Deborah needs to get consistent 7's because she wants to get into the same university and course as her best friend. Mr Timothy has excellent exam skills and content knowledge. He knows how to pace the lessons so that Deborah does not feel overwhelmed. Her analytical skills have improved a lot.
CHOOSING THE RIGHT INTERNATIONAL BACCALUAREATE TUITION TEACHER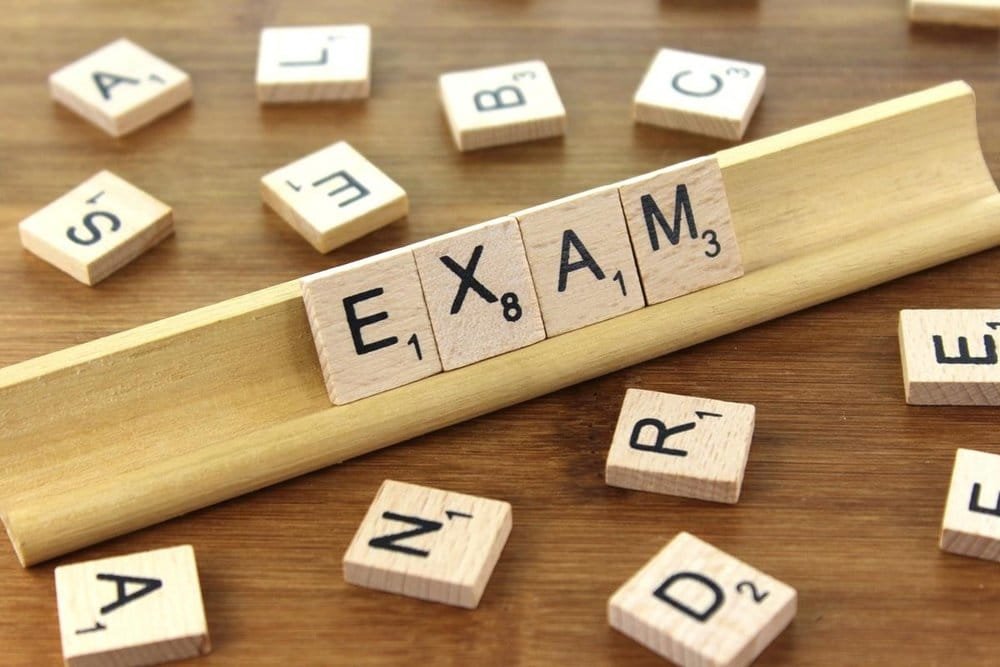 IMPORTANCE OF GETTING GOOD INTERNATIONAL BACCALAUREATE TUITION
Education in Singapore can be overwhelming and stressful, whether you are striving to maintain a flawless 7 grade for all your subjects, or want to avoid the risk of having weaker grades.  

Just as hiring the right IB tutor can help you confidently achieve your grade objectives, engaging the wrong tutor can bring much misery when the student receives less than stellar grades at the International Baccalaureate internal or external assessments, or the International Baccalaureate Diploma Programme exams. 

Lessons conducted during the Middle Years Programme through to the Diploma Programme comprise content that are the first important building blocks that students must master before they start to study even more challenging content when they eventually start their university modules. It is not possible to do well in any of them at your International Baccalaureate Diploma Programme exams if you had difficulty understanding the content that was taught during the Middle Years Programme. 

Getting accepted into a good university and course of your choice is a very competitive process. No matter what changes are made to the syllabus, curriculum, or exam requirements, as long as demand exceeds the supply of places in a university, the students will have to fight for that place – whether through academic grades or other skills that are considered by the university to be important for holistic development and career preparation.

Teachers in the International Baccalaureate track have to teach relatively large class sizes. Even tutorial classes are not small. It is debatable whether smaller class sizes would truly help students when they are learning content that they are not familiar with, or have no interest in.

No matter what aptitude or academic talents a child has, it is important for every student to master Theory Of Knowledge, Extended Essay, Economics, Physics, Chemistry, Biology, Geography, Literature, History, and Languages at the International Baccalaureate Diploma Programme level. This is not just for the sake of university entrance requirements, but for one's overall career aspirations, whether the student is aiming to earn a PhD, or a Bachelor's. In order to accomplish any of these goals, every student has to successfully complete the International Baccalaureate Diploma Programme.

Feeling lost when encountering the IB Middle Years or IBDP syllabus is not a viable option because the helplessness and weak grade will snowball and become worse with each month.

Parents who find and engage reliable International Baccalaureate tuition teachers who are friendly, energetic, strict, knowledgeable and who can teach at the student's learning pace are helping their child to be less frightened of each chapter of content that keeps getting progressively more and more difficult.

Start helping your child today, to master skills so that they can confidently conquer learning material that is guaranteed to be even more challenging when the major exams are approaching.
Singapore's Largest Team Of 7,000+ Experienced Tuition Teachers Who Specialize In Teaching Only International Baccalaureate Subjects
Hire Guaranteed Successful International Baccalaureate Tuition Teachers. Improve Your Grades Within The First Month
Start International Baccalaureate Tuition at the convenience of your own home, now. Tutors Singapore provides International Baccalaureate Tuition Teachers all across Singapore. Learn in a safe & comfortable environment today, with us
Tutors Singapore - The Number 1 International Baccalaureate Tuition Agency in Singapore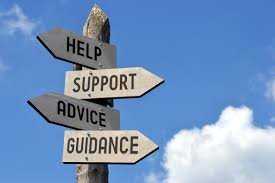 Tutors Singapore has a large pool of 5,900+ experienced and skilled International Baccalaureate tutors who have helped their students achieve a jump of 2 to 3 grades. Some International Baccalaureate students managed to score 7's despite previous failing marks.
Experience a transformation in your International Baccalaureate grades, now.
Acquiring a stronger foundation in International Baccalaureate subjects is possible, when you hire committed, caring and professional tuition teachers.
Confidently find the best quality International Baccalaureate tuition teachers through Tutors Singapore today.
Pick your ideal tutor from the 4 to 10 tuition teacher profiles that we will show you, and begin achieving better grades (and start a much happier educational journey) within this month.
55,000+ Experienced Tutors. Current/Former MOE Teachers, International Baccalaureate Tutors With Proven Track Records, PhD/Master's/Post-Doctoral Tutors, Graduated/Undergraduate Dependable Tuition Teachers
We Prepare You For The Difficult & Challenging Exams