The Best Online Tuition in Singapore
We have 4,900+ experienced & qualified tutors who specialize in only Online tuition for the following:
PSLE Online Tuition
Primary English Online Tuition
Primary Maths Online Tuition
Primary Science Online Tuiiton
Primary Chinese Online Tuition
Primary Malay Online Tuition
Primary Tamil Online Tuition
GCE O Levels Online Tuition
Secondary English Online Tuition
Secondary Chinese Online Tuition
Secondary Maths Online Tuition
Secondary Science Online Tuition
Secondary Physics Online Tuition
Secondary Biology Online Tuition
Secondary Geography Online Tuition
Secondary History Online Tuition 
Secondary Literature Online Tuition
Secondary Social Studies Online Tuition
Secondary Malay Online Tuition
Secondary Tamil Online Tuition
GCE A Levels Online Tuition
Junior College General Paper Online Tuition
Junior College English Language & Linguistics Online Tuition
Junior College Physics Online Tuition
Junior College Biology Online Tuition
Junior College Chemistry Online Tuition
Junior College Economics Online Tuition
Junior College History Online Tuition
Junior College Geography Online Tuition
Junior College Literature Online Tuition
Junior College Mathematics Online Tuition
Junior College Chinese Online Tuition
Junior College Malay Online Tuition
Junior College Tamil Online Tuition
H1 Level Online Tuition
H2 Level Online Tuition
H3 Level Online Tuition
Exam paper questions these days are usually set quite differently from the syllabus, so direct application learnt from concepts in textbooks is not enough
Free Online Tutor Matching

Hire The Best 1 to 1 Online Home Tuition Teacher
- Request Now, Score Higher Grades Sooner
- Receive A Good List Of Experienced Tutor Profiles ASAP
- Experienced, Committed & Professional Tuition Teachers, Best Reviews
- Singapore's Biggest Database Of 55,000+ Tuition Teachers - MOE Teachers, Graduated/Undergraduate Tutors with Bachelor's, Master's, PhD In The Subject They Teach
- Results Guaranteed
What To Expect From Tutors Singapore's Online Tuition Teachers

Pick Your Ideal Tutor From Our Database of 4,900+ Experienced Online Tutors

Latest MOE Syllabus And Newest Exam Requirements

Proven Methods To Scoring Well For Each Component Of Each MOE Subject

Tutors Using Various Online Platforms To Communicate With Students For Lessons 

Enjoy Greater Flexibility with Schedules And More Available Time Slots

Lessons that Make Use Of Technology To Support And Add Value To Learning

Receive A Practical Customized Study Schedule Tailored To Your Learning Styles And Needs 

1 to 1 Online Tuition Lessons = Devoted Focus And Attention From Your Dedicated Tutor 

Fun And Engaging Tuition Lessons That Motivate Students To Learn "Boring" Subjects

Get Clear, Step By Step Explanations Of Concepts For Each MOE Subject. Master Difficult Content From Every Chapter. No More Homework Frustrations

Learn From Experienced & Qualified Online Tutors In The Comfort, Convenience, And Safety of Your Own Home

Practice Expert Techniques For Responding To Structured And Application Questions. Gain More Marks, Faster 
AFFORDABLE TUTOR RATES - ONLINE TUITION
Online Tuition Rates Singapore
Our online tuition rates are constantly updated in real-time, and are based on rates quoted by good home tutors in Singapore. These market rates are derived from 39,000+ monthly tuition assignment applications from our pool of 55,000+ active home and online tutors
Tutors With 2 to 30+ Years of Private Tuition Experience
Master's/PhD/MOE Teachers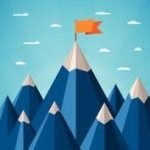 Challenges Faced By School Students In Singapore
Challenges Faced By POA Students in Singapore
> Limited attention span and lack of focus during lessons in school
>  Poor understanding of content and concepts taught by the school teacher
>  Unable to keep up with lessons. The content then gets more and more difficult to understand
>  Fear of asking questions in classes due to fear of being laughed at by classmates
>  Struggles in remembering so much content for the many subjects taught in school
>  Inability to write well to score high marks for examinations
>  Difficulty interpreting homework or exam questions, and has challenges in expressing answers clearly and accurately
>  Lacks precision in correctly completing  calculations, and when demonstrating how answers were derived
>  Making careless mistakes during examinations
>  Not able to complete examination paper due to weak time management and planning
>  Pressure of keeping up with having to learn difficult content from numerous subjects, while needing to fulfill CCA requirements
Benefits of Engaging a Reliable Online Tuition Teacher
Topics Covered by Tutors Singapore's Online Tuition Teachers
Primary School

Primary School Topics 
English/ Chinese/ Malay/ Tamil: Grammar, Vocabulary, Oral Communications, Listening Comprehension, Writing, Situational Writing, Continuous Writing, Reading, Composition, Comprehension, Critical Thinking, and all the most important concepts
Math: Number and Algebra, Measurement and Geometry, Fractions, Graphs, Decimals, Area and Volume, Percentage, Ratio, Angles, Triangle, Statistics, and all the most important concepts
Science: Diversity of Living and Non-living Things, Diversity of Materials, Cycles in Plants and Animals, Cycles in Matter and Water, Plant System, Human System, Cell System, Electrical System, Interaction of Forces, Interaction within the Environment, Energy Forms and Uses, Energy Conversion, and all the most important concepts
Secondary School
Junior College
International Baccalaureate
ONLINE TUITION - CONSISTENT IMPROVEMENT IN GRADES
Important Skills Taught By Tutors Singapore's Online Tuition Teachers
Understand Content From Every Difficult Chapter
Accurate Application Of Concepts
Speaking And Writing Clearly For Languages
Correct Interpretation Of Tricky Questions
Effectively Memorise Theories & Terminology
Precise Use Of Terminology To Answer Exam Questions
Using The Right Formulas & Laws
Concise & Well-Organized Arguments
Accurate Pronunciation and Clear Articulation
Answering Open-Ended Questions Using Clear And Concise Information
Essays Written Using Balanced And Well-Crafted Arguments
Strong Grasp Of Advanced Concepts Within And Outside Of The Standard School Curriculum
Answering Techniques To Handle All Types Of Questions
Efficient Time Management & Ability To Answer Unexpected Questions
Meticulous Double Checking Your Answers & Calculations
No More Careless Mistakes
The beginning of the first session was a bit rocky because I wasn't sure what to expect. It quickly became obvious that Ms Gan is a very experienced tutor, both in terms of Physics knowledge (she has a Master's in Physics), as well as teaching online. She is very approachable and helpful. I managed to score an A for Physics for my A Levels.
English is not an easy subject to teach online. Ms. Tan turned this to the student's advantage by using different drills to make sure that I speak and explain clearly. My compo improved from borderline D to a comfortable B range. Compre went from B's to A's. This is better than face to face tuition.
I have too many things going on in school. Online tuition works well for me. The 2 tutors that we hired from another agency were not what I wanted. Mr Abdul from Tutors Singapore is very engaging. I know it's not easy for the student to focus, and it is also challenging for the tutor to teach online. Mr Abdul manages to maintain my interest in Maths. Very grateful to him for all his efforts to help me.
Ms Susila supplements the Biology online lessons with her own materials that I read and practice on, before and after lessons. She is a former MOE teacher at one of Singapore's best schools. I like taking online lessons with her. She is very knowledgeable, patient, and has given me so many important tips to answer questions correctly.
CHOOSING THE RIGHT ONLINE TUITION TEACHER
Important Qualities to Look For In An Online Tutor
IMPORTANCE OF GETTING GOOD ONLINE TUITION
Having online tutoring in Singapore means the student can have tuition anywhere, as long as he/she has a computer and internet connection. This makes scheduling of tuition simpler, as both the tutor and the student's available timeslots tend to be more flexible with online tuition – one does not necessarily have to be at home to have tuition – the student can be at a grandparent's house, a relative's home, or anywhere with an internet connection. This means that more time is saved on travelling, and your child can spend the extra time on resting or preparing for other subjects
Some parents opt for online tutoring in Singapore as the safest option, to minimise contact with or exposure to individuals outside the household. Having an online tutor gives you the flexibility to pick the learning option that you feel most comfortable with. Many tutors often also offer the option to convert to physical lessons in future, if both parties eventually prefer face-to-face tuition 
Online tutors are able to make use of the wealth of online platforms and resources available to help their students learn effectively. Having an online tutor who harnesses technology in teaching makes the learning experience more enjoyable and exciting, as learning is no longer restricted to pen and paper teaching methods.

Students who are "digital natives" would benefit from online tuition. Those who are less tech-savvy "digital immigrants" might take slightly longer to adapt to online learning, and experienced online tuition teachers can guide them along 

When conducted by the right online tuition teachers, online learning can facilitate opportunities for students to evaluate sources of information, develop digital authoring skills and create new avenues for productive learning

Students who are in junior college, polytechnic and university will find that their digital literacy skills are very important to their grades – that is, their ability to search, navigate and make use of the information on the Internet greatly improves the quality of their contributions to project work, and when writing analyses of sophisticated exam materials 
Unengaged students often end up giving bland, uninspiring answers that result in B grades. If you are attending a polytechnic or university where exam results are graded on a curve, giving boring answers will result in you scoring consistent C's because students who are able to leverage on the wealth of information from credible sources on the internet will give much better answers that you are used to
Widespread consumption of technology does not necessarily mean that students will embrace technology for learning. A boring lesson can be made worse when translated to a 90-minute online monologue. Online tuition teachers therefore have to be energetic, passionate, knowledgeable and approachable, in order for the online lessons to succeed
The best online lessons are those that have clear learning objectives, awareness of the possibilities and limitations of online technology, and involves some form of offline preparation or activity
An effective online tutor will ask interesting questions and pursue the lesson plan with rigour. Online teaching requires a set of skills different from filling out a worksheet because it has to involve the proactive engagement of the student's interest in the topics that are covered during that session
Hire the right, most experienced online tuition teacher, so that you can score an A in your weakest subject
Singapore's Largest Team Of 4,900+ Experienced Tuition Teachers Who Specialize In Teaching MOE Subjects Online
Engage Guaranteed Successful Online Tutors. Improve Your Grades Within The First Month
Start Online Tuition at the convenience of your own home, now. Learn in a safe & comfortable environment now, with us
Tutors Singapore - The Number 1 Online Home Tuition Agency in Singapore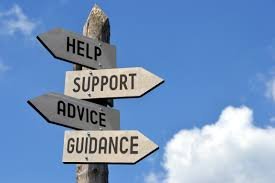 Tutors Singapore Home Tuition has a large pool of 4,900+ experienced and skilled online tutors who have helped their students achieve a jump of 2 to 3 grades. Some students managed to score distinctions despite previous failing marks.
Experience a transformation in your grades, now.
Acquiring a stronger foundation in your weaker subjects is possible, when you hire committed, caring and professional tuition teachers.
Confidently find the best quality online tuition teachers through Tutors Singapore today.
Pick your ideal tutor from the 4 to 10 tuition teacher profiles that we will show you, and begin achieving better grades (and start a much happier educational journey) within this month.
55,000+ Experienced Tutors. Current/Former MOE Teachers, Online Tutors With Proven Track Records, PhD/Master's/Post-Doctoral Tutors, Graduated/Undergraduate Dependable Tuition Teachers
We Prepare You For The Difficult & Challenging Exams